Dragon Saga Wiki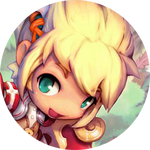 Welcome to the Official Dragon Saga Wiki
Welcome to the Official Dragon Saga Wiki
The Dragon Saga reference written and maintained by the players.
Please feel free to contribute by creating new articles or expanding on existing ones.
Dragon Saga
Dragon Saga is a game that was developed and published by Gravity Interactive. It was released on October 28, 2010.
Dragon Saga is a free to play arcade style side scrolling 3D Fantasy MMORPG set in a world of Dragons and magic. Choose one of six
classes
(
Warrior
,
Mage
,
Thief
,
Archer
,
Shaman
, and
Twin Fighter
) and explore a rich world filled with unique monsters. Power up to unlock devastating abilities,
Systems
Item/Commerce

Blending System
Item/Commerce

Blending System
Wiki Community
We are currently maintaining 1,656 pages (297 articles)!
Recent changes | New pages | Missing pages
See how you can help contribute to Dragon Saga Wiki! Remember to maintain a standard for grammar and punctuation in your contributions, please.
Register an account to keep track of your contributions.